Our History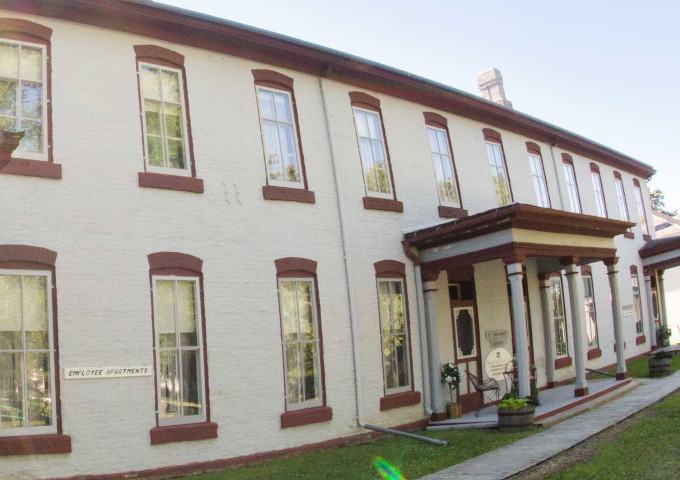 The Totten Trail Historic Inn is situated within Fort Totten State Historic Site, located near the southern shore of Devils Lake, North Dakota. The site is one of the best preserved frontier military posts in the United States, built between 1867 and 1873 as a military outpost, but serving for most of its history as an Indian boarding school. As a military fort, its main purpose was to guard mail and transportation routes and oversee the Sioux Indians living on Spirit Lake Indian reservation. Fifteen of the original structures used by the U.S. military between 1867 and 1890 still stand at the site.
The fort was decommissioned as a military post in December 1890, becoming an industrial school for Indian children in January 1891. Students received vocational and academic training in such skills as seamstress/tailoring, harness and shoe making, baking, farming, dairying, printing and carpentry. The school functioned as a tuberculosis preventorium in 1935, returning to its school function in 1940 until 1959.
The Totten Trail Historic Inn was originally used as housing for officers and their families during the military fort's peacekeeping days from 1867-1890, then as employee housing during the Indian Boarding School era from 1891-1960. Today, this grand building has been renovated into the tranquil Totten Trail Inn, each room carefully decorated to represent the era from 1870-1910. It offers a unique opportunity to experience life as it was on the plains of North Dakota.